Planning the Perfect Springtime Vegas Getaway
Springtime in Las Vegas, NV, is an absolutely gorgeous time of year. Can you think of a better way to mark the changing seasons and warmer weather than celebrating in Vegas? You want to make the most of your trip, but where do you start? If you're interested in taking a trip down to the Strip this spring, 2023, we've got all the must-do activities to add to your itinerary.
With all the flashing lights and the hustle and bustle of the crowds, your first trip to downtown Las Vegas can be overwhelming if you don't come at it with a plan. Even if you've been to Vegas before, it can be tricky to approach the Strip without any sort of strategizing. Let us help you craft a game plan so you can hit the Strip like a pro. The following events and activities are all experiences you don't want to miss.
Don't miss these stops on your trip to the strip
You're getting excited for your upcoming trip to the Las Vegas Strip. You're packing and tying up all the details, but what's in store once you arrive? The possibilities for activities on the Strip might as well be endless. How are you supposed to choose? This can be especially challenging for newbies who are wanting to do it all in one go-around.
If you're finding yourself stumped while outlining your schedule, this article is for you. There's a way to make sure you get to do everything that's exciting, and it requires just a little research and planning. That's why we're here: to help make that research even easier for you. We've compiled this list of can't-miss activities and must-see locations to make your vacation planning a breeze.
Stay and play like a champion
When planning a trip to the Las Vegas Strip, your two top priorities are most likely the resorts and casinos. You're taking this trip because you want to treat yourself and experience something new. We've got all the tips for you to be able to navigate your top choices of hotels and casinos like a seasoned visitor.
One of the best tips for starting your trip on the right foot is choosing the best hotel for your stay and highlighting all the casinos you want to hit first. The place that you stay truly will set the tone for the rest of your trip. The only issue is the sheer amount of magnificent hotels and resorts there are to choose from in Las Vegas.
Additionally, there are so many casinos on the Strip it can be hard to narrow down which spots to add to your itinerary. We've got the inside scoop on all the best casinos you must check out while you're here. There's no need to worry or have FOMO. We'll help you make sure your trip to Las Vegas is non-stop fun.
Find a gorgeous resort for a comfortable and lavish stay
While Las Vegas does do it bigger and better than most other cities when it comes to luxury and excitement, this doesn't necessarily mean your trip has to completely break the bank. You can find tons of impressive rooms at many of the major resorts that are super affordable while still bringing all the beauty and amenities. The following are some of the top hotels and resorts that you have to check out.
One of our top picks for must-see hotels is Resorts World Las Vegas. The incredible resort has gorgeous rooms and excellent amenities. They also host tons of exciting events throughout the year, so there's always something for you to get into, and every visit will be unique. From concerts to sporting events, you can plan your trip specifically for the type of events you like best.
Even better, Resorts World Las Vegas gives guests and Vegas visitors access to the culinary mastery of world-renowned Michelin-star chefs. If you're looking for an unforgettable dining experience, you have to check out Aqua Seafood & Caviar Restaurant located inside Resorts World. It's an incredible place featuring Las Vegas' best seafood and incredible Australian wagyu steaks. At Resorts World and Aqua Seafood & Caviar Restaurant, your plans include great fun and even better food.
The next spot on our list is the Cosmopolitan of Las Vegas. Self-described as a luxury resort in the heart of the Vegas Strip, this resort is the embodiment of luxury and opulence. Pools, spas, shopping, and restaurants – there is so much to do and see on this resort's campus. They keep a current list of their upcoming events on their site so you can stay in the know. From concerts to stand-up sets, you're guaranteed to be in for a great time.
Up next for your consideration is the iconic MGM Grand resort and hotel. They offer many amenities and opportunities to their guests on top of providing gorgeous and extravagant design, both on campus and in the guest rooms. As a guest here, you can obtain VIP access to different events around Las Vegas. From concerts to clubs, the MGM Grand is passionate about providing exciting and comfortable stays for all their guests.
Hit the casinos and win big
Let's be honest here, one of the major reasons you plan a trip to Vegas is to get in on the fun – the rush of playing and the thrill of winning. When you're here you want to see the sights and play harder than you have in years. Whether you've been to a casino before or you're a first-timer, you've never seen them like this before.
Luckily, there is no shortage of casinos to choose from on the Strip. Whether you're looking to try the slot machines or hit the tables, there's a chance to do it all in the heart of Las Vegas. You might be tempted to think that every casino is the same, so why bother visiting multiple different establishments? This couldn't be further from the truth. Each location offers a different design and feel. The atmosphere and art vary vastly among the individual casinos, making each location feel like a separate world. If you're looking for awe and wonder, you will want to venture around to various casinos.
While your personal preferences will definitely play a role in the locations you choose to stay and play, we want to offer you some guidance. Whether you're looking for casual gaming or a more opulent ambiance, we have some tips for the top casinos and lounges you must see to believe. These casinos offer a slice of Vegas in the most classic sense.
Crockfords Casino & Lounge provides a VIP experience for players with a luxurious feel in an upscale setting.
The Casino at Bellagio offers an iconic experience to players that is classically Las Vegas in many ways.
The Paris Las Vegas Casino is another example of quintessential Las Vegas gaming, sure to please.
Your time in the Las Vegas Strip should be full of fun and freedom to play. These are just a few of the many great casinos and lounges that you don't want to skip during your trip. These are experiences that you can't find anywhere else in the world, so be sure you don't miss out when you come to Vegas.
Try world-class cuisine from Michelin Star Chefs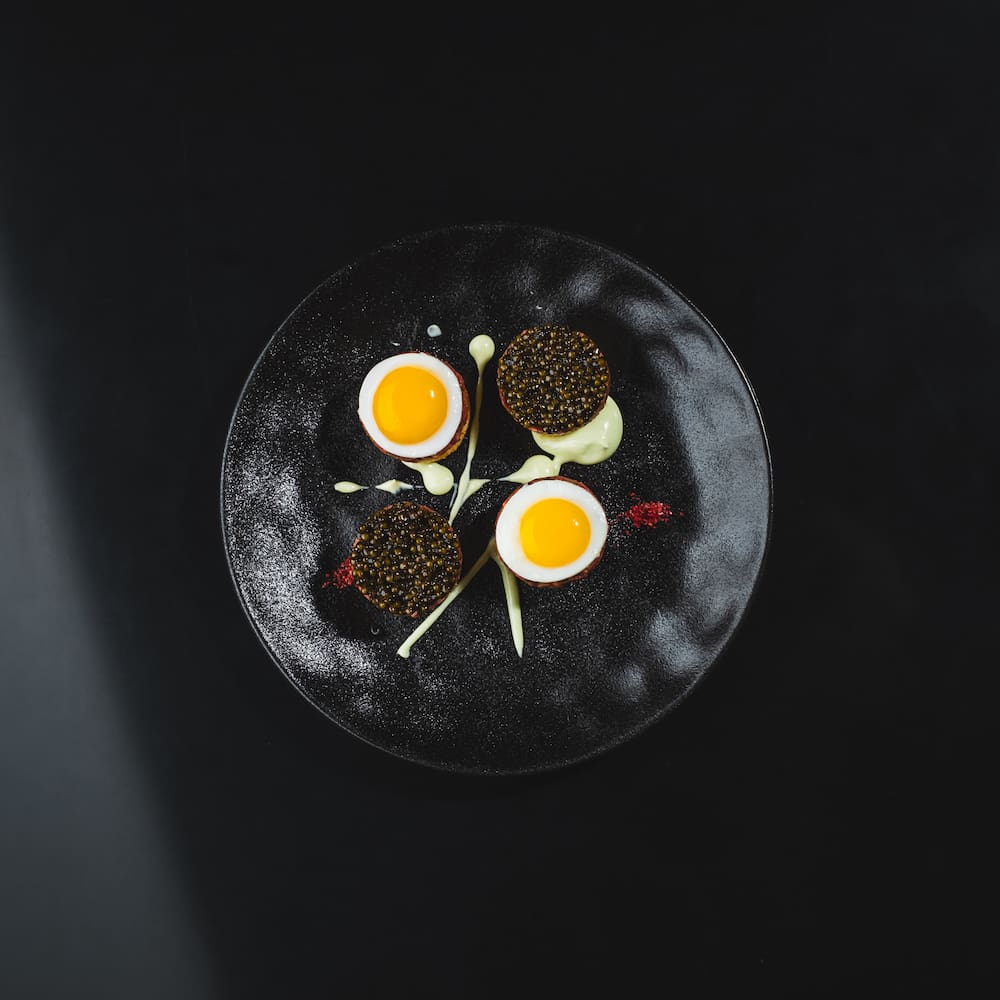 Another reason why people flock to the Las Vegas Strip is undoubtedly the fabulous food. Many of the restaurants located in Downtown Las Vegas are found exclusively here and nowhere else in the world. Las Vegas restaurants on the Strip make it their goal to provide stellar cuisine accompanied by a uniquely beautiful environment. Whether your tastes run to steak, vegan, or a search for "seafood near me," Vegas delivers. The following are just a few of our top picks for restaurants on the Las Vegas Strip.
Aqua Seafood & Caviar Restaurant is one specifically unique restaurant in Las Vegas that constantly strives to offer a rare and memorable experience for every guest that dines with them. They make your everyday dining experience special and your special occasions remarkable. Additionally, they arguably have some of the best seafood Las Vegas Strip restaurants have to offer.
Their sophisticated menu was crafted and executed by a Michelin-star chef, Shaun Hergatt. Aqua Seafood & Caviar Restaurant, one of the most unique restaurants in Las Vegas, is proud to offer an experience and atmosphere that is elegant yet approachable. While some high-end restaurants in Las Vegas might feel somewhat pretentious, this is never the case here. Their gorgeous dining room and gourmet dishes make it an outstanding choice for your trip. They're also proudly known for being the best caviar restaurant in Las Vegas.
Another restaurant that you have to check out during your stay is Crossroads, which is proudly the first entirely plant-based eatery on the Las Vegas Strip. With so many hearty, savory plant-based options, they're making comfort food healthier in masterful ways. If you've thought about trying plant-based food but have been uncertain or skeptical, now is your chance!
If you're looking to hit some unique and trendy cocktail bars, you're in luck. There are a wide variety of bars and taprooms that offer a vast range of different experiences. Whether you want something casual or you're looking to go all out and party, the perfect establishment is waiting for you. Resorts World is one location in particular that houses multiple iconic bars and lounges. During your stay, you must check out Gatsby's Cocktail Lounge, Redtail, and Allē Lounge on 66.
Las Vegas has something for even the most finicky foodies, and dinner won't break the bank. You can always be sure to find the most affordable restaurants Las Vegas Strip veterans and newcomers alike could desire.
Seafood and More on the Vegas Strip – Come Join Us For Dinner
Experience one of the many breathtaking shows
There are so many shows constantly running in Las Vegas that it can be tough to choose your favorites and fit them all into your schedule. The best way to approach this issue is by looking into event venues before researching individual events. If you can find a select few venues that are in close proximity to one another – or better yet, on the campus of your resort – you can save time by cutting down on travel between venues.
One of the top theaters offering unrivaled events is the Resorts World Theatre. They have upcoming shows scheduled that include Katy Perry, Carrie Underwood, Kevin Hart, and David Blaine. While these artists perform all over the country, there's nothing like experiencing a Las Vegas show from your favorite entertainers.
Make the most of your 2023 Las Vegas vacation
Now that you know everything there is to know about the Strip, you couldn't possibly be more prepared for your upcoming trip. It is easy to feel intimidated when planning your first trip to Las Vegas, but now that you're armed with knowledge, you can tackle it all with ease. Planning doesn't have to be stressful when you have all the information you need to lay out your vacation schedule to your exact desires.
With all the inside information and these essential tips, you'll be able to have a successful Las Vegas trip jam-packed with all the most exciting activities. While this trip doesn't have to be your only experience with Vegas, that doesn't mean you can't treat it like a once-in-a-lifetime opportunity. Las Vegas is constantly changing, so each time you venture back, your time could be significantly different. That means your Spring 2023 trip to the Strip can be as magical and exciting as you want to make it.